Your Resource for Hard-to-Find Items
At Excess Solutions, our mission is to consistently deliver exceptional products at unbeatable prices, fostering an environment of daily discovery and unparalleled value for our customers. We strive to be the go-to destination for diverse excess inventory, enabling individuals and businesses to access unique, hard-to-find items while maximizing their savings. Our commitment to sourcing and offering high-quality products, coupled with our dedication to customer satisfaction, drives us to create a dynamic and trustworthy shopping experience that enriches the lives of our customers and their communities.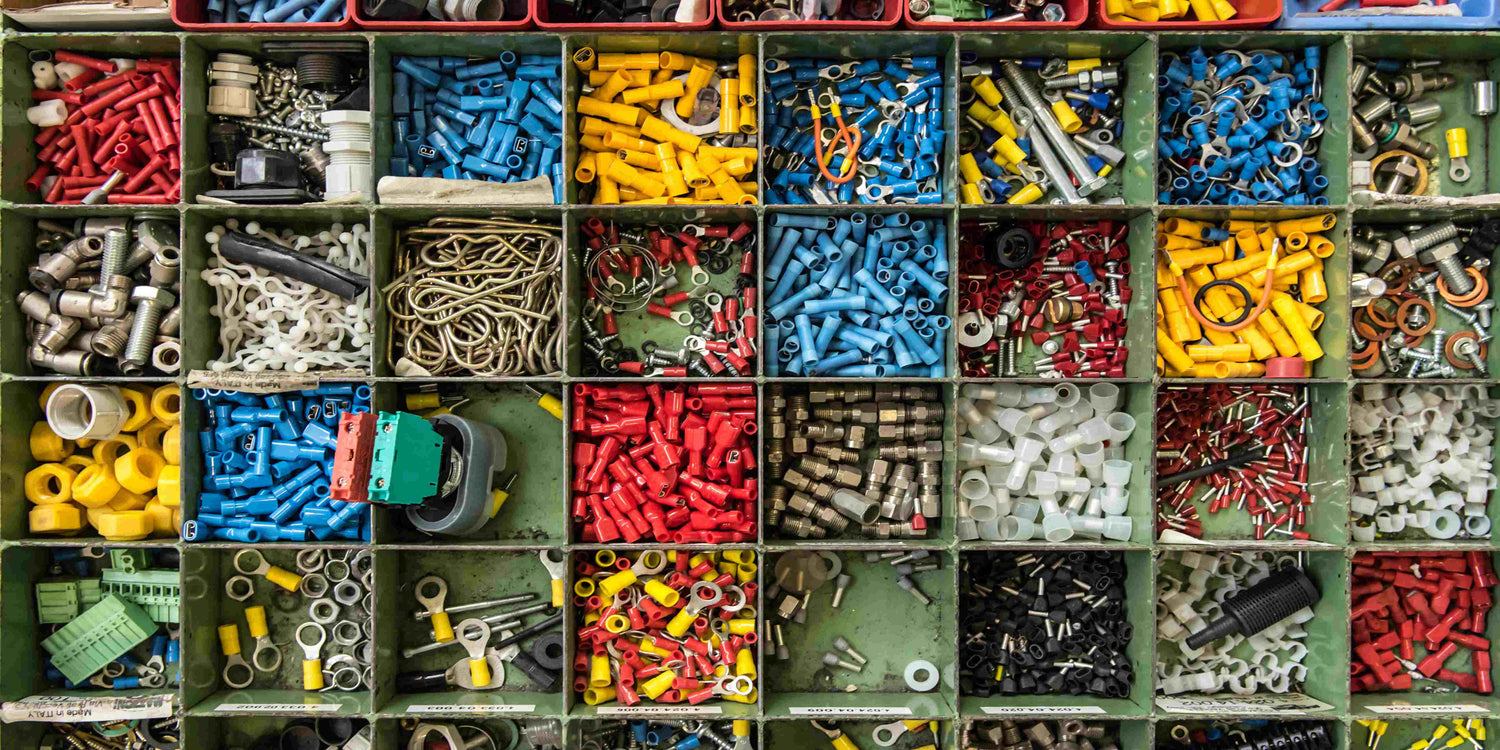 Unrivaled Deals and Unparalleled Variety
Discover unbeatable deals on excess inventory at Excess Solutions, the ultimate destination for buying and selling a diverse range of products since 1981. With a focus on electronics, our inventory extends to office furniture, machinery, bedding, forklifts, and much more. Uncover hidden treasures and unique finds as you browse through our ever-changing selection of goods.
Shop Now
I was searching for a specific electronic component that seemed impossible to find, but Excess Solutions had it in stock! Not only did they have the part I needed, but the price was unbeatable. The customer service team was knowledgeable and helped me find exactly what I was looking for. I couldn't be happier with my experience and will definitely be returning for future purchases.

Samantha L.

Excess Solutions is a treasure trove of unique items and great deals. I recently visited their store to buy some office furniture for my new startup, and I was amazed at the variety and quality of the products they had. I found stylish desks and chairs at a fraction of the cost I would have paid elsewhere. The staff was friendly and helpful, making my shopping experience enjoyable and stress-free.

Thomas W.

I stumbled upon Excess Solutions while browsing for a rare collectible, and I was pleasantly surprised by their extensive inventory. Not only did I find the item I was looking for, but I also discovered other hidden gems at fantastic prices. The website was easy to navigate, and my order arrived quickly and securely. Excess Solutions has become my go-to place for finding unique products at amazing discounts.

Marissa H.
FAQ
Why is Excess Solutions so popular?

Excess Solutions has rapidly gained popularity as the premier destination for incredible deals on a diverse range of products, including hard-to-find items. With an ever-changing selection of electronics, office furniture, machinery, and more, customers can uncover hidden treasures and unique finds that cater to their specific needs. Our focus on sourcing and offering hard-to-find items at unbeatable prices sets us apart from traditional retailers, making us a go-to choice for shoppers seeking extraordinary products and exceptional value.

In addition to our extensive inventory of hard-to-find items, Excess Solutions boasts an impressive catalog of over 100,000 line items, catering to professionals and enthusiasts in search of specific components. Our dedication to providing excellent customer service and their commitment to continually updating their stock with fresh, hard-to-find items are key factors in our growing popularity. At Excess Solutions, shoppers can consistently discover exceptional deals on rare and hard-to-find items, making it the perfect destination for those seeking a unique and satisfying shopping experience.
Privacy Policy

Personal Information Collection and Use
At Excess Solutions, we value and respect the privacy of our customers. When you interact with our website, we may collect personal information such as your name, email address, mailing address, phone number, and payment details. We use this information to process your orders, provide customer support, send promotional materials, and improve our products and services. Your personal information is treated with the utmost care, and we do not sell, trade, or otherwise transfer your information to third parties without your consent, except as required by law or to fulfill our business obligations.

Data Security and Retention
We are committed to safeguarding the security of your personal information. We implement appropriate security measures, including encryption and secure servers, to protect against unauthorized access, alteration, disclosure, or destruction of your data. However, please note that no method of electronic transmission or storage is completely secure, and we cannot guarantee absolute security. We retain your personal information for as long as necessary to fulfill the purposes for which it was collected, comply with legal obligations, resolve disputes, and enforce our agreements. We will promptly delete or anonymize your data when it is no longer needed for these purposes.

By using our website, you consent to the terms outlined in this Privacy Policy.
Shipping Policy

At Excess Solutions, we strive to provide fast, reliable, and affordable shipping options for our customers. We process and ship orders within 1-2 business days of receiving payment, and our shipping partners include major carriers such as UPS, FedEx, and USPS. Shipping costs are calculated based on the size, weight, and destination of your order, and are displayed at checkout for your convenience. We also offer expedited shipping options for customers in need of faster delivery. Please note that delivery times may vary depending on the shipping method selected and the destination of the package. For international shipments, customers are responsible for any applicable customs duties, taxes, or fees. By placing an order with Excess Solutions, you agree to our shipping policy and acknowledge that we cannot be held responsible for any delays or issues that may occur during transit, which are beyond our control.
How can I get in contact with you?

At Excess Solutions, we are dedicated to providing exceptional customer service and ensuring your satisfaction. We welcome your inquiries, feedback, and concerns, and our friendly and knowledgeable team is available to assist you with any questions or issues you may have. You can reach us through our online contact form, by email, or by phone during our regular business hours.

Phone: 408-262-3900
Email: mike@excesssolutions.com

We aim to respond to all inquiries within one business day, and we prioritize resolving any concerns promptly and professionally. When reaching out to us, please provide your full name, order number (if applicable), and a detailed description of your inquiry to help us serve you better. By contacting Excess Solutions, you acknowledge our commitment to providing outstanding customer support and agree to our contact policy.